Player Pathways
Our Age Specific Programmes
Fencibles deliver age specific football programmes for the following age groups:
Meadowlands Inhouse (U4 – U8)
Junior football (U9 – U12)
Youth football (U13 – U18)
Senior Football (20+)
Our programmes are aligned with and supported by New Zealand Football (NZF) and Northern Region Football (NRF).
The Club competes in leagues in the NRF region throughout the age grades, with our top youth competitive teams competing in the NRFL Youth and NRF Championship competitions. Our Senior Mens team will be competing in the NRFL Division 1 Championship for the 2022 Season.
Our programmes are supported by a comprehensive Football Philosophy developed by our Technical Director, Darren Bazeley and Director of Football Marty Rodwell. It is implemented by professional coaching staff, and reflects the unique characteristics, culture and competitive ambitions of our club and players.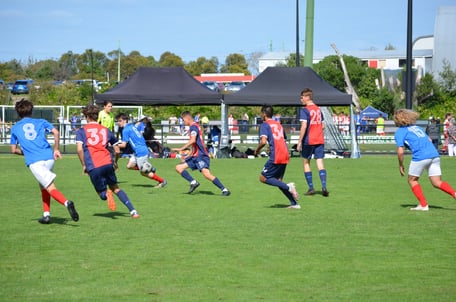 Our Football Philosophy
The Club is determined to continue to develop as a leading football club within New Zealand.
We're proud of our football philosophy, innovative resource sharing opportunities and the family culture which underlines this.
We are committed to providing all our members the best football experience we can which teaches them football skills but also helps create well rounded people.
We aspire to develop high performing teams which excel across all age groups. This is from our Senior first men's team down to our youngest players in our Meadowlands Inhouse teams.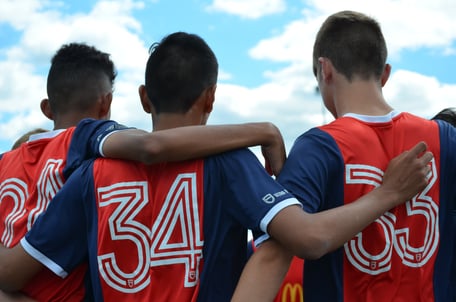 Fencibles Style of Play
"A proactive, effective, controlled and incisive possession-based style of attacking play using individual and combination play to create and score goals. Underpinned by a quick transition mentality and defending through aggressive collective, intelligent pressing."
Characteristics of the style of play
Adopting a proactive, effective, possession-based style of play
Attack using combination play, team and individual creativity
Need to be able to transition quickly
Need to defend collectively and intelligently

Fencibles Team Culture
"I AM because of WE"
Meaning: An individual can only grow, develop and progress through the growth and progression of others. Others refers to team members or squad members.