Our Grounds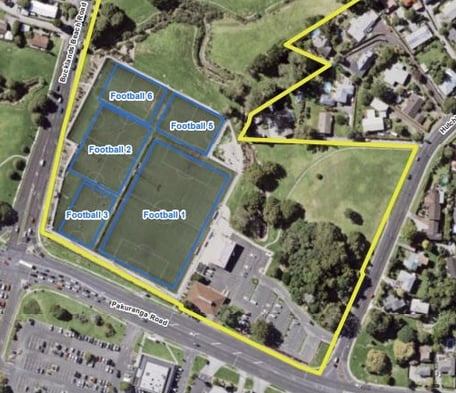 William Green Domain
600 Pakuranga Road, Highland Park, Auckland
Clubrooms and off-street parking are off Pakuranga Road behind St John Ambulance. Entrances are the drive way next to St John and off Hutchinsons Road. There are 120 parks available, please do not park in the Highland Park shopping centre car park.
William Green Reserve is an artificial turf pitch, comprising one full size, and 5 youth pitches. It is available for designated practice and scheduled AFF matches only, please check with your coach and grade convenor as to availability. Artificial Turf Rules apply for its use:
Only referees, players and coaching staff on the playing/training surface
Spectators must stand behind the fences
No muddy or dirty footwear
Plastic or moulded stud soles only, no metal sprigs
No food or smoking
Only water, no liquids to be consumed on the pitch
No spitting
Remove all rubbish from site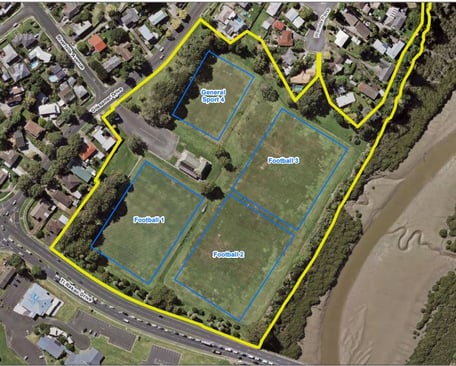 Riverhills Park
Gossamer Drive, Pakuranga Heights, Auckland
Riverhills Park has 4 pitches: three game pitches and one training pitch.
Pitch #1 is the home ground of our First team. The club room has changing room facility as well as bar service.
Designated Training Area at Riverhills is the area on the left hand side of the car park as you drive in. The area next to Pitch #3 and between the training area is also for training purposes. Please note that training is not allowed in game pitches. Be sure to stay off all three game pitches at all times, especially the goal mouth areas. Occasionally one will see teams on this pitch but these will have been specially allocated times and the sessions booked in for specific purposes.
Toliets are available in the clubrooms through the front main doors
Meadowlands Reserve
41 Meadowland Drive, Somerville, Auckland
Home of the Fencibles Inhouse Programme.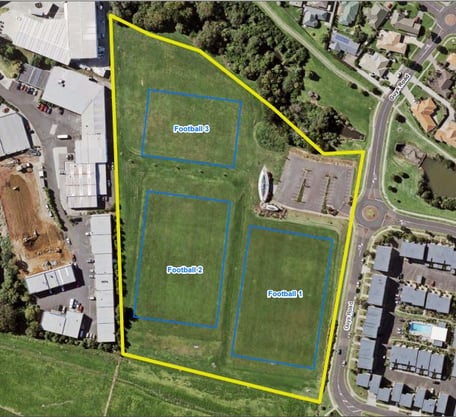 Greenmount Reserve
Guys Road, East Tamaki, Auckland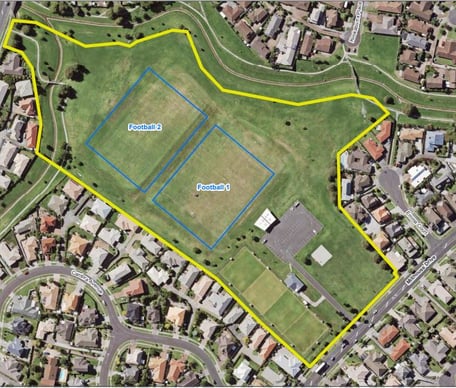 Millhouse Reserve
67 Millhouse Drive, Nork Park, Auckland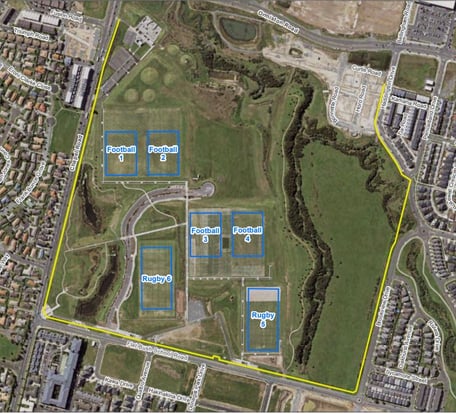 Barry Curtis Park
Flat Bush School Road, Flat Bush, Auckland