Community Partners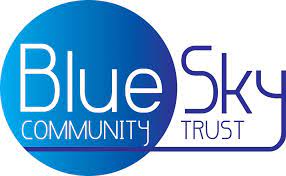 Blue Sky Community Trust
BlueSky Community Trust Limited is a non-profit company that operates gaming machines to raise funds for the community. BlueSky gives priority to grant applicants based in the cities where its gaming venues are located. BlueSky makes grants for education, community cultural and arts festivals, public amenities, sports facilities, amateur sport and other charitable and non-commercial purposes that are beneficial to the community.
Trillian Tust
Trillian Trust Limited was formed to provide support to other New Zealand based charitable and not-for-profit organisations through grants that benefit your local community.
To generate the necessary funds in order to support your community, we obtained a licence to operate gaming machines in licensed venues across New Zealand. This allows us to distribute the Net Proceeds from the gaming operation to successful grants applicants.
We are an independent boutique gaming operator and we pride ourselves on consistently providing high quality service to our licensed venues. Most importantly, we are sincerely honoured to be able to give back to organisations that benefit communities throughout New Zealand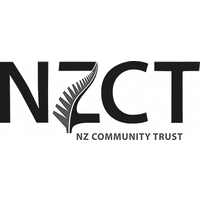 NZCT
Established in 1998, NZCT is New Zealand's largest gaming trust with 15% of market share. We are proud of the contribution we make to local communities, particularly in the area of amateur sport and active participation. We couldn't do what we do without the help of our hard-working gaming room operators. NZCT pioneered the development of Regional Advisory Committees (see links in the navigation menu for details) whose members advise us on the distribution of gaming funds in their communities. These committees are made up of highly respected leaders who add local insight and knowledge to our grants decision-making.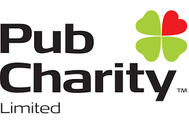 Pub Charity
Pub Charity Limited distributes donations to worthy community organisations all over New Zealand through the funds raised in gaming machines hosted in our member hotels and taverns. We first began raising donations funds for New Zealand communities in 1987. That's 30 years of excellent partnerships with our venues, 30 years of great entertainment for our players and 30 years supporting communities all over New Zealand.
First, we never lose sight of the fact that without the hotels and taverns that host our gaming machines, there would be no Pub Charity Limited – and no community funds. The distribution of our funds is also unique. We look to support a large number of organisations from across the spectrum – community groups, health, sport, education, emergency services, environment, culture – all receive equal consideration by our Net Proceeds Committee.Finally, we have a policy of returning funds back into the communities where they were raised – and this isn't just by area. Our Net Proceeds Committee always takes note of the suburbs and small communities where funds are being raised to ensure they are the ones that benefit.

Dragon Community Trust
Dragon Community Trust Limited is a non-profit company that operates gaming machines across the country to raise funds for the community. Dragon was set up to support the local community where the funds are generated and give priority funding to Asian organisations within the local community, in particular to the young and elderly members of the Asian community.Dragon's gaming venues are located across the country. It gives priority to grant applicants based in the cities where its gaming venues are located.
TAB
TAB New Zealand mainly applies the net proceeds generated from its Class 4 Gaming Operation to its own Racing Authorised Purposes for the Promotion, Control and Conduct of a Race Meeting (as defined in the Racing Act 2003). TAB NZ has determined that at least 80% of its net proceeds shall be applied to Racing Authorised Purposes.
TAB NZ will also distribute net proceeds to the communities of New Zealand, in accordance with its Sports Authorised Purpose, and has determined that up to 20% of its net proceeds shall be distributed under its Sports Authorised Purposes.

Four Winds
We proudly support non-profit community groups, charities, cultural, welfare agencies, educational organisations & amateur sporting organisations in localities where we have our Gaming venues.
Four Winds Foundation Limited provides Class 4 gaming services nationally and managed services for Manukau Counties Community Facilities Charitable Trust.
The Charitable Gaming or Community Gaming Trusts and Companies, which operate machines in pubs and hotels under Class 4 Gambling, are required to distribute 40% of their revenue to not-for-profit community groups. By comparison, Casinos in New Zealand return less than 2% of their annual profits to these communities. Class 4 Gambling delivers approximately $250m per year. In addition, Class 4 Gambling provides Government with over $200m a year in taxes and levies, such as the annual payment of around $13m to the Ministry of Health to fund their problem gambling strategy.
Our policy is to return 90% of the funds available for grants to their local community of origin. The remaining 10% supports major and highly effective national causes like Breast Cancer Cure, Diabetes NZ, Surf Life Saving, Cystic Fibrosis Ass of NZ, Kids Camps NZ – important services for the wellbeing of Kiwis throughout New Zealand. New Zealand's Community Class 4 Gambling Model really is unique and special. Nowhere else in the world do local community groups have access to funds such as those given away by the Four Winds Foundation Limited.

Aktive
We work with and through a number of national, regional and local partners to fund and deliver community sport in Auckland. We are a strategic partner of Sport NZ and Auckland Council, and a conduit for their funding, along with Foundation North, NZCT and The Lion Foundation.
As detailed in our strategic plan, Aktive's mahi prioritises tamariki (5 to 11 years) and rangatahi (12 to 18 years) and takes an equity focus with investment so as to:
Influence young people's thinking and behaviour
Positively impact adult influencers' thinking and behaviour
Strengthen Tāmaki Makaurau's play, sport, active recreation and physical education systems
Increase our reach into underactive ethnicities, low socio-economic communities and women and girls.
Bringing this to life, Aktive's Distributed Impact model sees strategy delivered on the ground by our community delivery partners CLM Community Sport, College Sport Auckland, Harbour Sport, Sport Auckland and Sport Waitākere.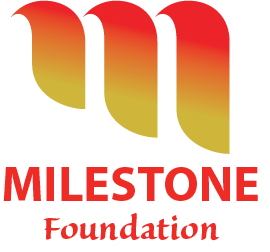 Milestone Foundation
Milestone Foundation Limited was established in September 2015 to support our local communities.

Our intention is to distribute funding to support education, health and matters that promote and support Asian cultures within New Zealand. This includes all Asian cultures and is not limited to Chinese.

Milestone Foundation is governed by a Board of Directors, operates in accordance with the Gambling Act 2003 and is regulated by the Department of Internal Affairs.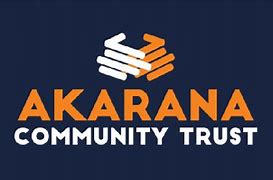 Akarana Community Trust
Akarana welcomes grant applications from a wide range of non-profit organisations. Akarana is a major supporter of amateur sport, and supports programmes such as breakfasts for children in low-decile schools. Akarana is committed to making high-quality, local grants that support general community, cultural, and religious causes.

Akarana could not provide this valuable community funding without its partner bars and hotels. Akarana is committed to supporting its venue operators by providing the best possible equipment, and a high level of personal service.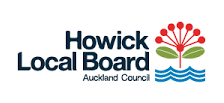 Howick Local Board
We are greatly supported by our Howick Local Board.
Local boards provide governance at the local level within Auckland Council. They enable democratic decision making by, and on behalf of communities within the local board area.There are 21 local boards with between five and nine members elected to each board (149 local board members in total). Local boards are charged with decision-making on local issues, activities and services, and provide input into regional strategies, policies, plans and decisions.
The Howick Local Board area includes Pakuranga, Howick, Botany, Flat Bush and East Tamaki and is in the Howick Ward. With a population of 130,000, Howick is the fifth largest urban area in New Zealand.